My Team
My team and I wish to ensure that every step you take towards financial security is confident and comfortable. An essential part of this confidence is establishing strong communication and reliable responsiveness. We are committed to providing exceptional customer service to all of our clients.
If you need to schedule an appointment, ask a question, or request any other service, please let us know. We will do our best to respond promptly and thoroughly.
My Colleagues
---
My Team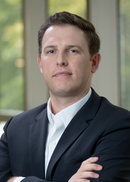 Kyle S Parker, CFP®, ChFC®
Director of Investments
Office 919-755-3270

Kyle joined John's team and Northwestern Mutual Financial Network in 2005. As an Associate Wealth Management Advisor, Kyle works with John throughout the financial planning process, he specializes in investment analysis and portfolio construction. Kyle is a Certified Financial Planner™ professional, obtaining his certification in 2008. Kyle also holds his Series 7 and 66.
Kyle is a graduate of North Carolina State University and lives in Raleigh with his wife, Lindsey.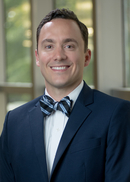 Jordan A Ray, CFP®
Jordan joined John's team in August 2008 after many years with Nationwide Insurance in his hometown of Naples, Florida. In 2004, Jordan graduated from Houghton College in upstate New York with a double major in Math and Business. He holds his securities license as well as life and health.  Jordan is also a CERTIFIED FINANCIAL PLANNER™ professional, obtaining his certification in 2012.
Jordan is married to his wife Kirstin and they moved to Cary in September of 2018.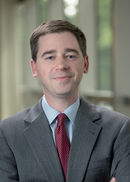 Benjamin E Farish, J.D., CFP®
Ben joined John's team in October 2014 as the practice manager.  He has experience working as an attorney in private practice and subsequently as a Financial Representative with Northwestern Mutual.
In 2006, Ben graduated from Appalachian State University with a B.S. in Economics and a minor in International Business. He has a Juris Doctorate from St. Mary's University School of Law in San Antonio, TX.  He is licensed with the North Carolina Bar and also holds his Long Term Care and Life and Health, series 7 and 66 securities licenses.
Ben resides in Raleigh with his wife, Maria, and his sons, Mateo and David. He enjoys soccer, racquetball, running and hiking.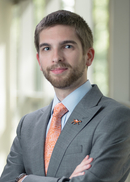 Collin R Pearce
Investment Operations Coordinator
Office 919-755-3242

Collin has been with Northwestern Mutual since 2015 as an Associate Wealth Management Advisor.  Collin supports the team by focusing on the operational duties of investment accounts for clients.  These include creating investment proposals, opening new accounts, processing account transfers, handling money requests and processing trades.  He currently holds the North Carolina Life and Health, Variable Life and Variable Annuity licenses and holds the FINRA Series 7 and 66 investment licenses.
In 2015, Collin graduated from Campbell University with a B.B.A. in Trust and Wealth Management with a minor in Financial Planning.
Collin is married to his wife Kati Jo and they moved to Raleigh in September of 2018.  In his free time, he enjoys spending time with his family, collecting antiques and vinyl records, as well as playing golf.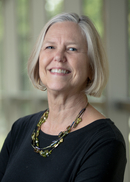 Katie A Lindsey
Office Manager
Office 919-834-7772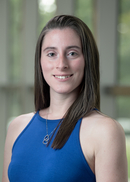 Jenifer E Castellano
Investment Operations Associate
Office 919-834-7772

Jen has been with John's team since February, 2017 and in an Associate Wealth Management Advisor. She supports the team by focusing on the operational duties of investments. This includes processing paperwork and account transfers, servicing and opening accounts, assisting with creating investment proposals, and executing trades. Jen currently holds her Series 7 and 66 securities licenses and North Carolina Life and Health and Long-Term Care insurance licenses. 
In 2011, Jen graduated from the State University of New York at Albany, where she received a Bachelor's of Science degree in Atmospheric Science, with a minor in Mathematics. After working in the field of Meteorolgy for a few years, she decided to make a career and location change from New York to North Carolina. Jen moved to Raleigh with her husband Brian in the summer of 2015. They were married in May of 2016. In her spare time, Jen enjoys making trips to New York to spend time with her family, going to the beach, watching and doring gymnastics, forecasting weather, and watching and attending NASCAR races
Lance J Fletcher
Lance Fletcher is the newest addition to our team.  Lance is a Raleigh native and is a recent graduate of Liberty University with a BA in Philosophy. He has been a two time summer intern in our office.  After graduation, Lance and his wife, Allison, returned to Raleigh to accept the opportunity with our team.